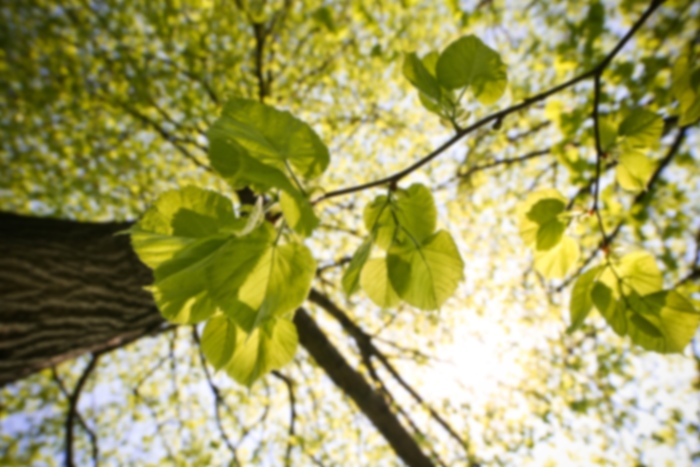 George E Blanco,
MD
Cardiovascular Disease
Dr. Blanco is a native of St. Petersburg. He attended St. Petersburg High School where he graduated as the valedictorian in 1993. He received his bachelor's degree in Sociology from the University of Florida in Gainesville where he was an Anderson scholar. Dr. Blanco completed his medical degree at the University of South Florida. He remained at USF for his Internal Medicine residency where he served as the Chief Resident. He also completed his cardiovascular fellowship at the University of South Florida where he was the Chief Cardiology Fellow. Dr. Blanco joined the Heart and Vascular Institute in 2007 and moved back to St. Petersburg with his wife, Elizabeth, who is an attorney and his two young children. He is an invasive Cardiologist and performs diagnostic catheterizations. He specializes in non-invasive imaging including transthoracic and transesophageal echocardiography, nuclear cardiology, stress echocardiography, exercise stress electrocardiograms, and newer modalities such as PET cardiac imaging and CT angiography. Dr. Blanco is board certified in Internal Medicine and Cardiovascular diseases.
Please select an appointment type.
First available appointment is on 3/10/17
First available appointment is on 5/18/17
Medicaid
Blue Cross Blue Shield
Omni Administrators
Medicare
Cigna
Humana
Aetna
Abdominal Aortic Aneurysm (AAA)
Aneurysm
Angina
Angina and Acute Coronary Syndrome
Aortic Aneurysm
Aortic Dissection
Aortic Stenosis
Aortic Valve Disease
Aortic Valve Regurgitation
Arrhythmias
Atrial Fibrillation
Atrial Flutter
Autonomic Disorders
Cardiac Catheterization (incl. Coronary Angiography)
Cardiac Electrophysiology
Cardiac Imaging
Cardiac Myocardial Perfusion Imaging
Cardiac Ultrasound
Cardiomegaly
Cardiomyopathy
Cardiovascular - Congestive Heart Failure
Cardiovascular Arrhythmia
Cardiovascular Maze
Cardiovascular Radial Artery Catheterization or Angioplasty
Cardiovascular Stress Test
Cardioversion
Cardioverter-Defibrillator Insertion, Removal or Repair
Carotid Artery Disease
Carotid Artery Stenosis
Carotid Ultrasound
Chest CT (incl. Heart and Lungs)
Chest Pain
Cholesterol Management
Chronic Pulmonary Heart Diseases (incl. Pulmonary Hypertension)
Coarctation of the Aorta
Congenital Heart Defects
Congenital Heart Disease
Congestive Heart Failure
Coronary Angioplasty, Atherectomy and Stent
Coronary Artery Disease (CAD)
CT - PET Scan
Echocardiography
Emergency Cardioversion
Endocarditis
Healthcare Exchange
Heart Attack (Acute Myocardial Infarction)
Heart Disease
Heart Disease Prevention
Heart Murmur
Heart Palpitations
Hyperlipidemia
Hypertension
Hypertensive Chronic Kidney Disease
Hypertensive Heart and Chronic Kidney Disease
Hypertensive Heart Disease
Hypotension
Limb Swelling Caused by Fluid Overload
Lipid Disorders
Marfan Syndrome
Medicaid
Medicare
Mitral Valve Disease
Mitral Valve Regurgitation
Pacemaker Insertion or Replacement
Palpitations
Peace of Mind
Pericardial Disease
Pericarditis
Peripheral Artery Catheterization
Preventive Medicine
Pulmonary Disease
Pulmonary Hypertension
Pulmonary Valve Disease
Rheumatic Aortic Valve Disorders
Seasonal Resident
Septal Defect
Stress Test
Syncope
Tachycardia
Thoracentesis
Thrombolysis
Thrombosis
Tilt Testing or Cardiac Event Monitors
Tricuspid Valve Disease
Vascular Disease
Winter Visitor
Abdominal Aortic Aneurysm (AAA)
Aneurysm
Angina
Angina and Acute Coronary Syndrome
Aortic Aneurysm
Aortic Dissection
Aortic Stenosis
Aortic Valve Disease
Aortic Valve Regurgitation
Arrhythmias
atrial fibrillation
Atrial Flutter
Autonomic Disorders
Cardiac Catheterization (incl. Coronary Angiography)
Cardiac Electrophysiology
Cardiac Imaging
Cardiac Myocardial Perfusion Imaging
Cardiac Ultrasound
Cardiomegaly
Cardiomyopathy
Cardiovascular - Congestive Heart Failure
Cardiovascular Arrhythmia
Cardiovascular Maze
Cardiovascular Radial Artery Catheterization or Angioplasty
Cardiovascular Stress Test
Cardioversion
Cardioverter-Defibrillator Insertion, Removal or Repair
Carotid Artery Disease
Carotid Artery Stenosis
Carotid Ultrasound
Chest CT (incl. Heart and Lungs)
Chest Pain
Cholesterol Management
Chronic Pulmonary Heart Diseases (incl. Pulmonary Hypertension)
Coarctation of the Aorta
Congenital Heart Defects
Congenital Heart Disease
Congestive Heart Failure
Coronary Angioplasty, Atherectomy and Stent
Coronary Artery Disease (CAD)
CT - PET Scan
Echocardiography
Emergency Cardioversion
Endocarditis
Healthcare Exchange
Heart Attack (Acute Myocardial Infarction)
Heart Disease
Heart Disease Prevention
Heart Murmur
Heart Palpitations
Hyperlipidemia
Hypertension
Hypertensive Chronic Kidney Disease
Hypertensive Heart and Chronic Kidney Disease
Hypertensive Heart Disease
Hypotension
Limb Swelling Caused by Fluid Overload
Lipid Disorders
Marfan Syndrome
Medicaid
Medicare
Mitral Valve Disease
Mitral Valve Regurgitation
Pacemaker Insertion or Replacement
Palpitations
Peace of Mind
Pericardial Disease
Pericarditis
Peripheral Artery Catheterization
Preventive Medicine
Pulmonary Disease
Pulmonary Hypertension
Pulmonary Valve Disease
Rheumatic Aortic Valve Disorders
Seasonal Resident
Septal Defect
Stress Test
Syncope
Tachycardia
Thoracentesis
Thrombolysis
Thrombosis
Tilt Testing or Cardiac Event Monitors
Tricuspid Valve Disease
Vascular Disease
Winter Visitor